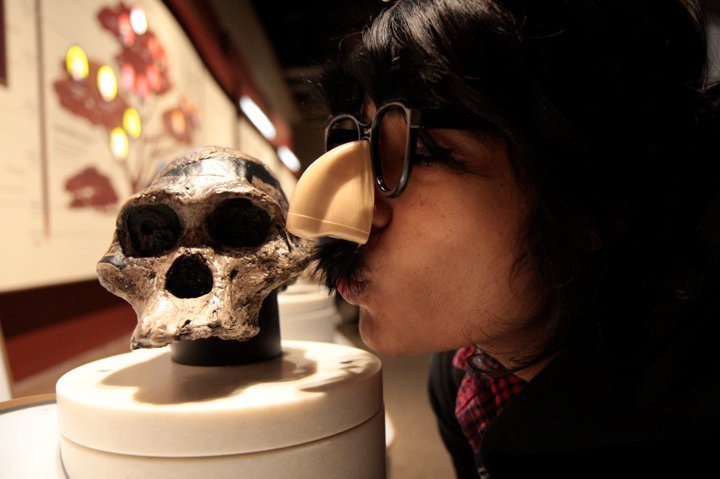 Stokely Baksh is a multimedia-investigative journalist and graphic designer based in the Baltimore area. She has shot video for the Wall Street Journal and Forbes, and researched and reported for United Press International, Center for Public Integrity, and the Investigative Reporting Workshop. Her work has also appeared in Colorlines, Mother Jones, Indymedia, and The New Republic. She has also taught several multimedia workshops for the Open Society Institute's Criminal Justice fellowship program.
Recently, she was a 2010 Soros Criminal Justice Fellow, teaming up with Renee Feltz to collaborate on Deportation Nation. This is the third multimedia investigative project for the duo which critically examines the increase in detention of innocent and low-level immigrant offenders as a result of enforcement programs mandated to target "dangerous criminal aliens." It specifically focuses on the Secure Communities program. They first collaborated on The Business of Detention while students at Columbia University's Graduate School of Journalism. The project won the Melvin Mencher Award for Superior Reporting and the James A. Wechsler Award for National Reporting. It was also a 2009 Webby and SxSW Interactive award finalist and featured on Mother Jones' website.
Currently, Baksh works as a digital journalist and community coordinator at The Baltimore Sun, where she is heading up a new visual journalism blog.
She is a graduate of American University's School of Communications and Columbia University's Graduate School of Journalism.
Current Hobby: Photo projects, surveillance/tracking web series/documentary with Lam Thuy Vo called Tracking a Nation.
Current Love: Her 5D Mark II (Always her husband and CJ, of course)
Currently: klutz, herb extraordinaire, Highlandtown lemonade drinker
Current Membership: Online News Association
Other Job: Baker
Contact: Stokelyb[@]gmail[.]com