The Business of Detention investigates the profitable business of immigration detention by documenting the rise of industry leader Corrections Corporation of America. The site includes original reporting, articles, interactive graphics, infographics, videos and exclusive interviews.
The project is the first investigative-new media project for the University that emphasizes investigative work in a web savvy way. It won the Melvin Mencher Award for Superior Reporting and the James L. Wechsler Award for National Reporting. It also won nominations and was recognized by the Webbys and SXSW Interactive.
Co-produced with my colleague Renee Feltz.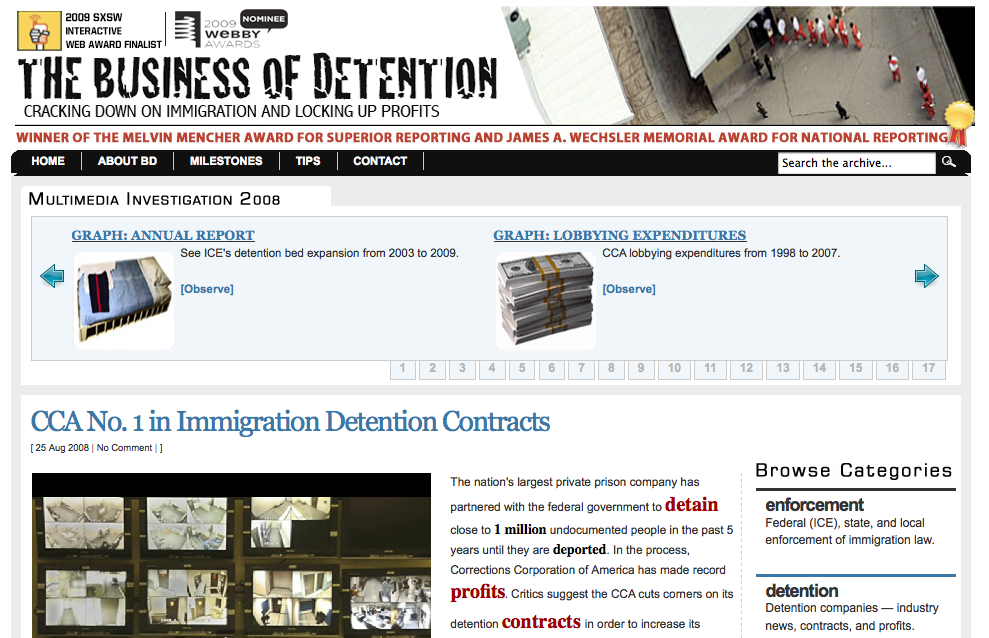 ——————-