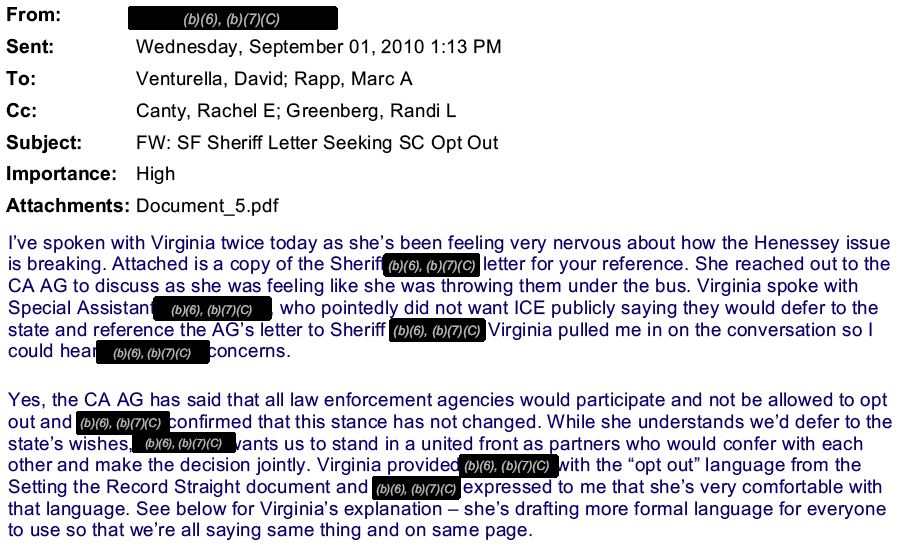 There's a new post up on Deportation Nation I wrote regarding documents that were released last week:
Documents released by advocates last week confirm local frustration with the federal government's fast-track expansion of the Secure Communities program – this time in California.
Many of the 500 documents released via litigation include email correspondence between officials with the Immigration and Customs Enforcement agency (ICE) that document its public relations campaign to implement the program in resistant counties such as San Francisco.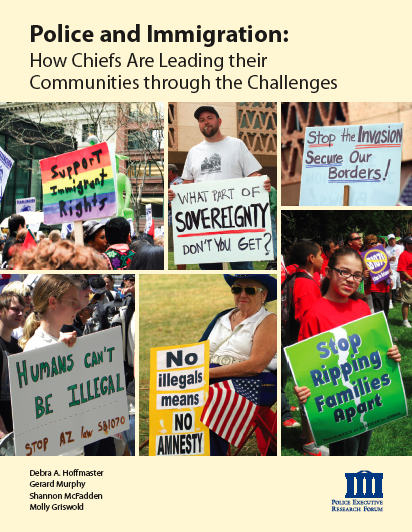 There's a new post on Deportation Nation that I wrote up about a new study from the Police Executive Research Forum:
Immigration enforcement by local police is having a chilling effect on how residents interact with them, warns a report from the Police Executive Research Forum (PERF).
"The last thing we need is for laws to undermine the trust that police departments have built up with the community," said Jerry Murphy, PERF's Director of Homeland Security and Development, during a conference call with reporters.